Looking to create privacy, but still want to have light filtration? Solar screens are a great way to block out harmful UV raysand create privacy while still maintaining your views! Great for condos and penthouses where views are the number one priority. With a variety of screen and frame colors to choose from, we don't sacrifice style, either – we coordinate with the most simple to the most elegant interiors. Screens come in different blockage percentages, and can be colonial or divided light. Our Solar Screens can also accommodate those hard to cover arches!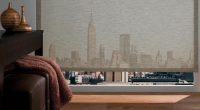 Solar Screen
Privacy and proper lighting, this is what solar screens offer. Our standard solar screens cover both aspects, so your privacy is not compromised while still allowing the sun to enter your home. They are easy to install, without affecting the aesthetic value that you want your home to have. If you haven't tried solar screens, hurry and give us a call… you might never go back to what you're accustomed to!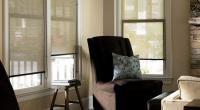 Colonial Solar Screen
With their combination of practicality and style, solar screens are a boon to your home… and now we offer them for a more traditionally-styled home. Our Colonial Solar Screens will surely bring you the atmosphere of the majestic, while giving you the functionalities that you need in this modern day. Call now for your free consultation. We will surely bring your home to the next level.